ALHAMBRA was founded by Dr. Isabelle Ganz in 1981. Based in New York, the ensemble has toured Andalusia, the British Isles (including London's Purcell Room and Almeida Theatre), Quebec, Bogota, performed at the Quincentennial Celebration in Istanbul, The First International Festival of Jewish Art Music in Vilnius, Lithuania, in San Juan, Puerto Rico, and at colleges, community centers and folk festivals throughout the U.S. They have appeared in Merkin Hall, Weill Recital Hall, for the World Music Institute, and the Jewish Museum in New York, the Skirball Cultural Center in Los Angeles, the Ordway Theater in St. Paul, the Rothko Chapel in Houston, Smith College, Hunter College, and the Eastman School of Music among many other venues. The ensemble won first prize in the Jewish performing arts competition and was a finalist in the concert artists' guild competition, both held in New York. Three CD's of Judeo-Spanish music recorded by Alhambra are available for sale.
THE MEMBERS OF ALHAMBRA
ALHAMBRA'S virtuoso performers create exciting arrangements of Judeo-Spanish wedding music, love songs, and instrumental dances on the oud, classical guitar, accordion, violin, flute, shawm, dumbek (middle-eastern drum), riq, def and bendir.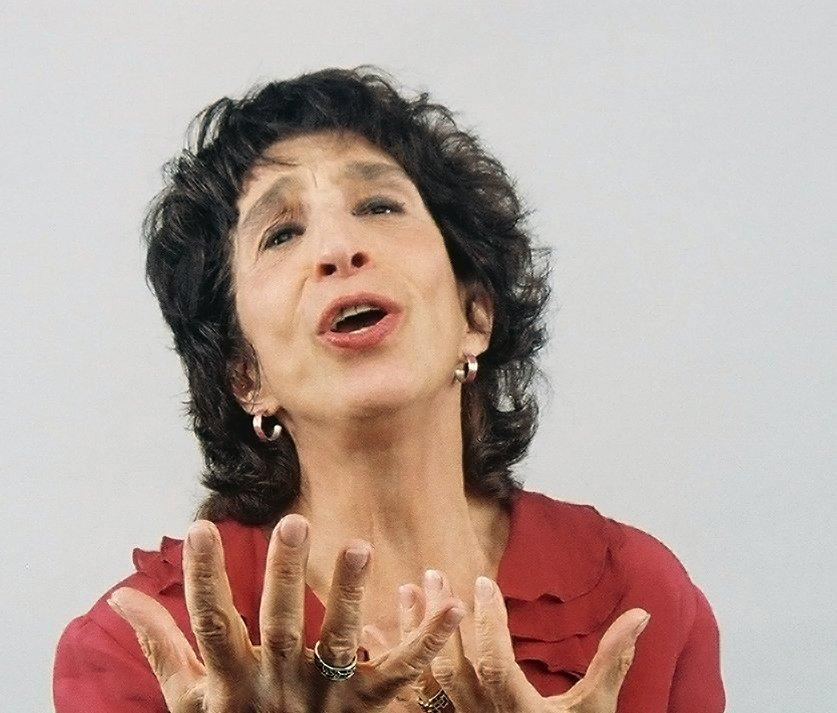 An international performing and recording artists and one of the pioneers in the performance of Sephardic music, ISABELLE GANZ and her New York-based ensemble, ALHAMBRA, have produced three CDs of Judeo-Spanish music.  Her 1980 recording, with THE BROKEN CONSORT, was one of the earliest made in the field. In 1997 Ganz received a Fulbright Grant to research Sephardic music at the Jewish Music Research Centre of Hebrew University and to teach Voice and Contemporary Music at the Rubin Academy of Music and Dance in Jerusalem.  She received a Solo Recitalist Grant from the National Endowment for the Arts for the 1992-93 season.  Ms. Ganz has appeared as vocal soloist with symphony orchestras and chamber ensembles throughout the world, including the Seattle Symphony, the Brooklyn Philharmonic, the Portland, Maine Symphony and the Slovak Radio Orchestra.  She has premiered numerous works, including Ryoanji, a work composed for her and for percussionist Michael Pugliese by John Cage, and recorded by them for MODE RECORDS.
Ganz has performed in Milan, Amsterdam, Paris, Tel Aviv, Jerusalem, and in England, Germany, Luxembourg, Canada and throughout the U.S. She holds a Doctor of Musical Arts degree in Voice and Music Literature from the Eastman School of Music, where she was a student of the late Jan DeGaetani. She has been a Cantorial Soloist in synagogues, both Reform and Conservative, in Munich, Amsterdam, Canada and the U.S.  As a composer, Ms. Ganz has been published by Boosey and Hawkes, Transcontinental Music Publishers and Shalshelet.  She has recorded for Mode, Leonarda, Master Musicians Collective, Spectrum, Opus One, Tecnosaga (Songs of the Gershwins) Prestige/International, Global Village Music and Aulos/Koch/Schwann. Ms. Ganz is listed in the International Who's Who in Music.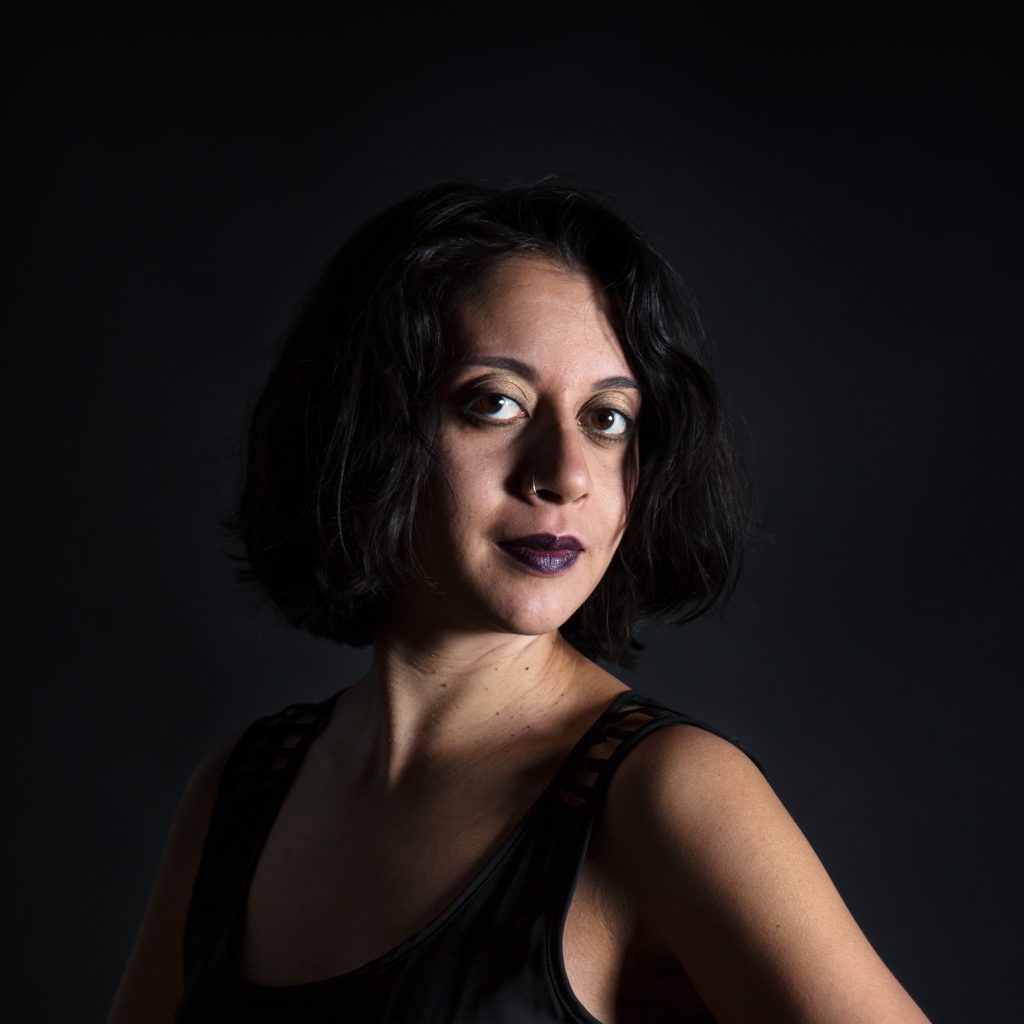 Singer, Jenny Luna's interests span a wide array of musical genres. She grew up listening to the music of her bi-lingual cultural background: Bachata, Merengue, and Mariachi, but has studied both classical and jazz vocal styles. In college, she was exposed to Balkan and Eastern music and has now evolved into a singer of Turkish and Balkan, as well as Sephardic music. She performs primarily with Dolunay, a trio performing Rumeli urban folk music of the Turkish people throughout the Balkans. Jenny holds a B.A. in Contemporary Music with a focus on Vocal Performance from the Santa Fe University of Art and Design and currently resides in Brooklyn, NY.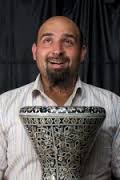 RAMI EL AASSER-PERCUSSIONIST
Percussionist RAMI EL AASSER  performs worldwide on the tabla, darbukah, riq (tambourine), def (frame drum), and bendir.  He has studied and performed with several percussion masters including Said el Artiste, Hamish Henkish and Ashraf Essam el Din in Egypt, Bunyamin Olguncan in Turkey, as well as Raquy Danziger and Amir Noam in NYC.  Rami currently tours with several groups including Alsarah & the Nubatones, Raquy Düm, and Cafe Antarsia Ensemble.  Mr. El Aasser studied at the Gallatin School at New York University and received B.S. degrees in both Music Performance and International Studies from Northwestern University. He teaches regular classes in NYC.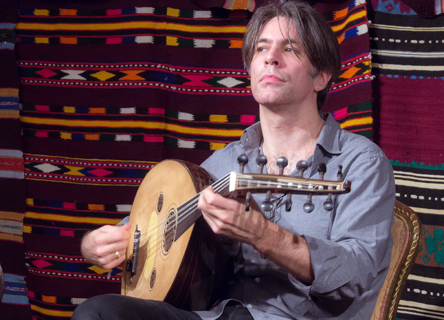 ADAM GOOD-OUD/CLASSICAL GUITAR
Adam Good is a graduate of the Berklee College of Music in Boston. With a foundation in jazz guitar, his interest in the music of Eastern Europe and Turkey began in the mid-90s. His facility on the Turkish oud, Macedonian tambura, and guitar, as well as his knowledge of the Turkish makam, have made Adam a fixture in New York's Balkan and Middle Eastern music scenes. He performs regularly with the ensembles Sherita, Dolunay, Pontic Firebird, and with clarinet master Souren Baronian's ensemble, Taksim. His CD entitled "Dances of Macedonia and the Balkans" features several of his folk compositions as well as familiar works. Adam lives in Brooklyn and teaches in the New York City area.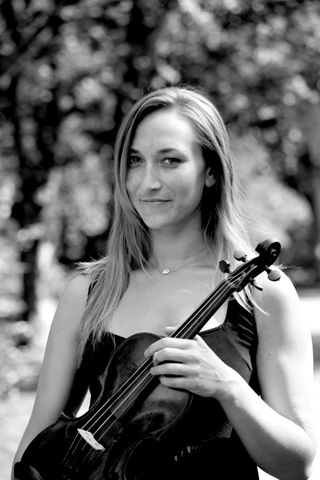 Marandi Hostetter works as a freelance violinist and violist in New York City playing mostly in classical ensembles as well as a guest in many projects ranging from Arabic, Greek, Jewish and other world music genres. Along with being a principle member of the String Orchestra of Brooklyn, Marandi performs with Tipsy Oxcart, a 5 piece instrumental Balkan inspired dance band as well as her own project, Sharq Attack, which performs traditional Arabic classical music. Her most recent recording projects include working in the string quartet behind singer-songwriter, Natalie Merchant, and multi-tracking for Weird Al Yankovic's "Mandatory Fun" album.